Partner, earn, and grow with the Wander Affiliate Program
We're partnering with the best content creators to promote the travel experience of the future. Join us for free and start earning with one of the most rewarding travel affiliate programs.
Join the Wander Affiliate Program
Join our Affiliate Program
Why join Wander's Affiliate Program?
Simple and Competitive Commission
We offer 2X+ more commission than most other travel affiliate programs. And we make the commission structure simple and easy to understand. You earn the same percentage regardless of where a guest books or when they choose to travel.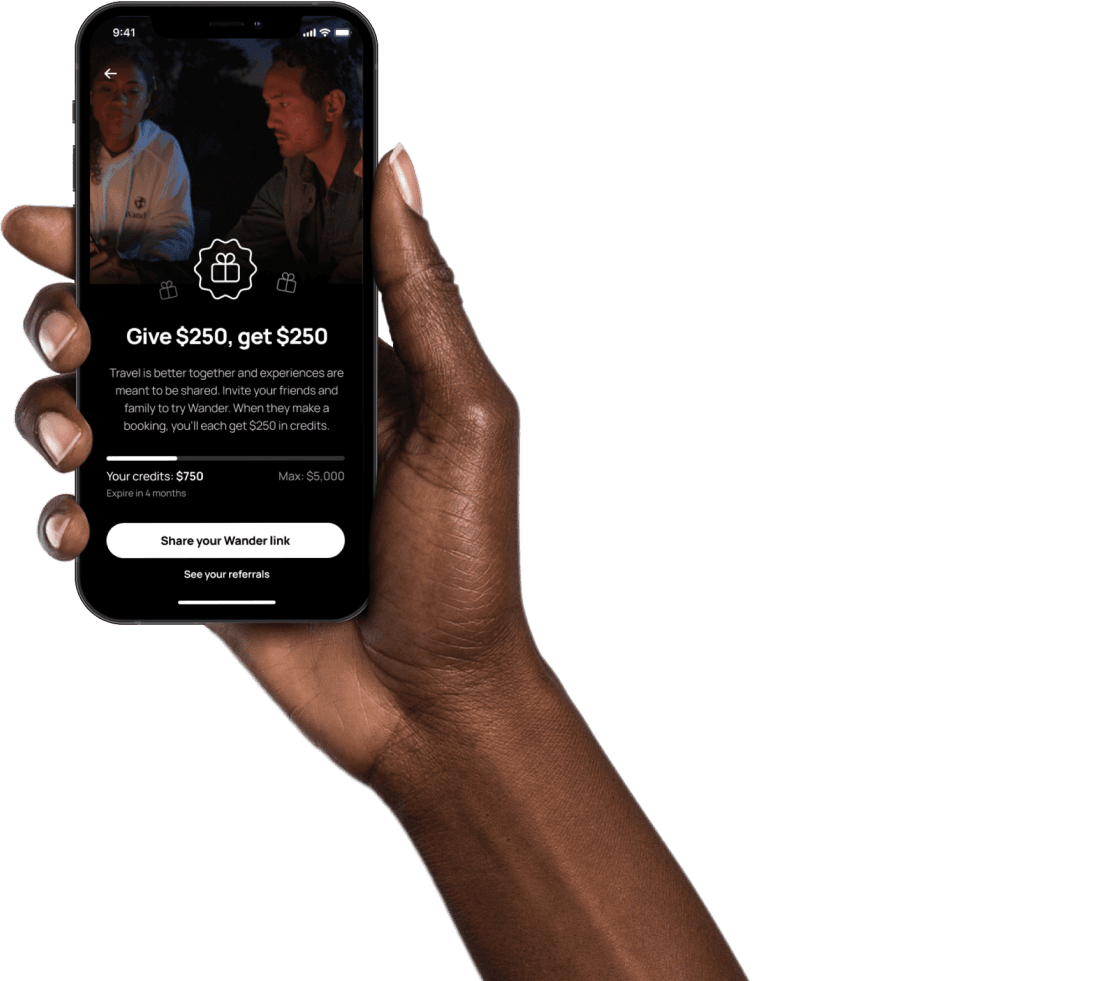 Dedicated Team
The Wander marketing team is here to help you earn meaningful revenue. Need assets or ideas? Have a collaboration idea? We're here for you.
Quality Assets
When you join our program, you'll have instant access to high-quality assets, including photos and videos to help you promote our brand and homes and bring the story to life. If you need something you can't find, let us know and we'll help create it for you.
Room for Growth
This is just the beginning! We're excited to grow each relationship into a meaningful partnership that grows and scales quickly over time.